23 Dec

Places to visit in Barcelona for Christmas

The best places to visit during the Christmas season, all within short distance from our Hotel Maldà Singular Hotel.

Christmas market Santa Lucia

It is located in the square of the emblematic cathedral of Barcelona, Santa Cruz and Santa Eulalia built by King James II in the 23rd century (the construction however took longer). The cathedral is named after the patron saint of the city, Santa Eulalia.

It is a 5-minute walk from the hotel. How to get there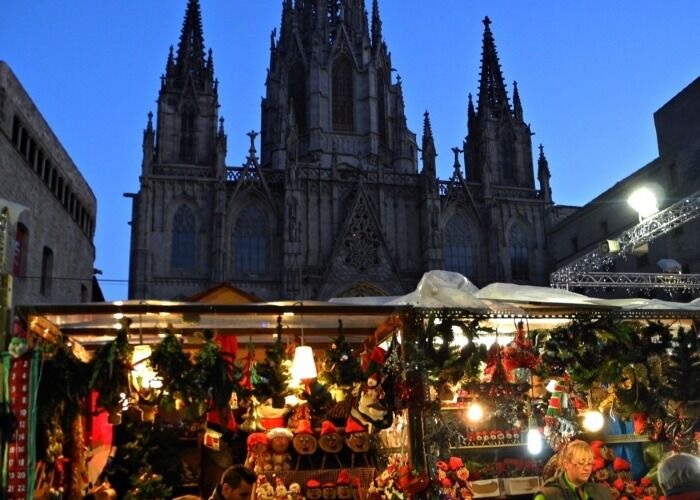 Christmas market Sagrada Familia:
The Christmas market is located in the park in front of the Sagrada Familia basilica, the most famous work of the architect Antonio Gaudi.
To get to Sagrada Familia from the hotel you can take the metro or a cab (approx. 20 min).  How to get to Sagrada Familia

Christmas Nights at Pueblo Español through December 29th
During the month of December visitors and residents of Barcelona can enjoy concerts, gospel, blues or opera and live the magic of Christmas in Poble Espanyol.
Poble Espanyol is one of the most desired places to celebrate New Year's Eve. Every year there are parties with good international atmosphere, drinks, grapes and music until 6 am.
Besides being a place for celebrations and parties, the Poble Espanyol is an enclosure with architectural value. It was built for the International Exposition in 1929. The site has 117 authentic buildings in real scale representing the authentic architecture of buildings in Galicia, Andalusia, Madrid and much more. On the grounds you will find restaurants with typical Spanish food, museums and craft stores.
To get to Poble Español from the hotel you can take public transportation or a cab (approx. 20 min.) How to get there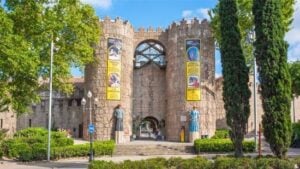 Christmas store Kathe Wohlfahrt
The world's largest Christmas store, just a few steps away from Maldá Singular Hotel.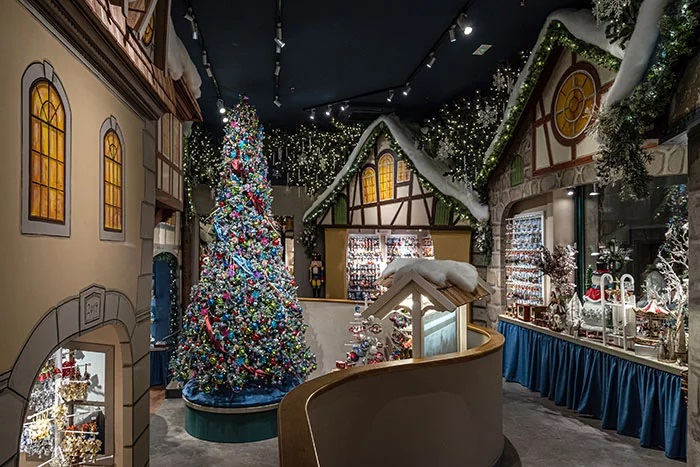 Lucky grapes on New Year's Eve
In Catalonia it is traditional to eat 12 grapes to welcome the New Year. Here they call it "Lucky grapes". The curious thing about this tradition is that its origin comes from Madrid, because there was a great harvest of grapes in 1909 and to avoid wasting the fruit, the ritual of eating 12 grapes in the last seconds of the year was invented to attract good luck in the new year.
To this day, grapes are the essential element on the table of the Catalans during the New Year's Eve celebration.