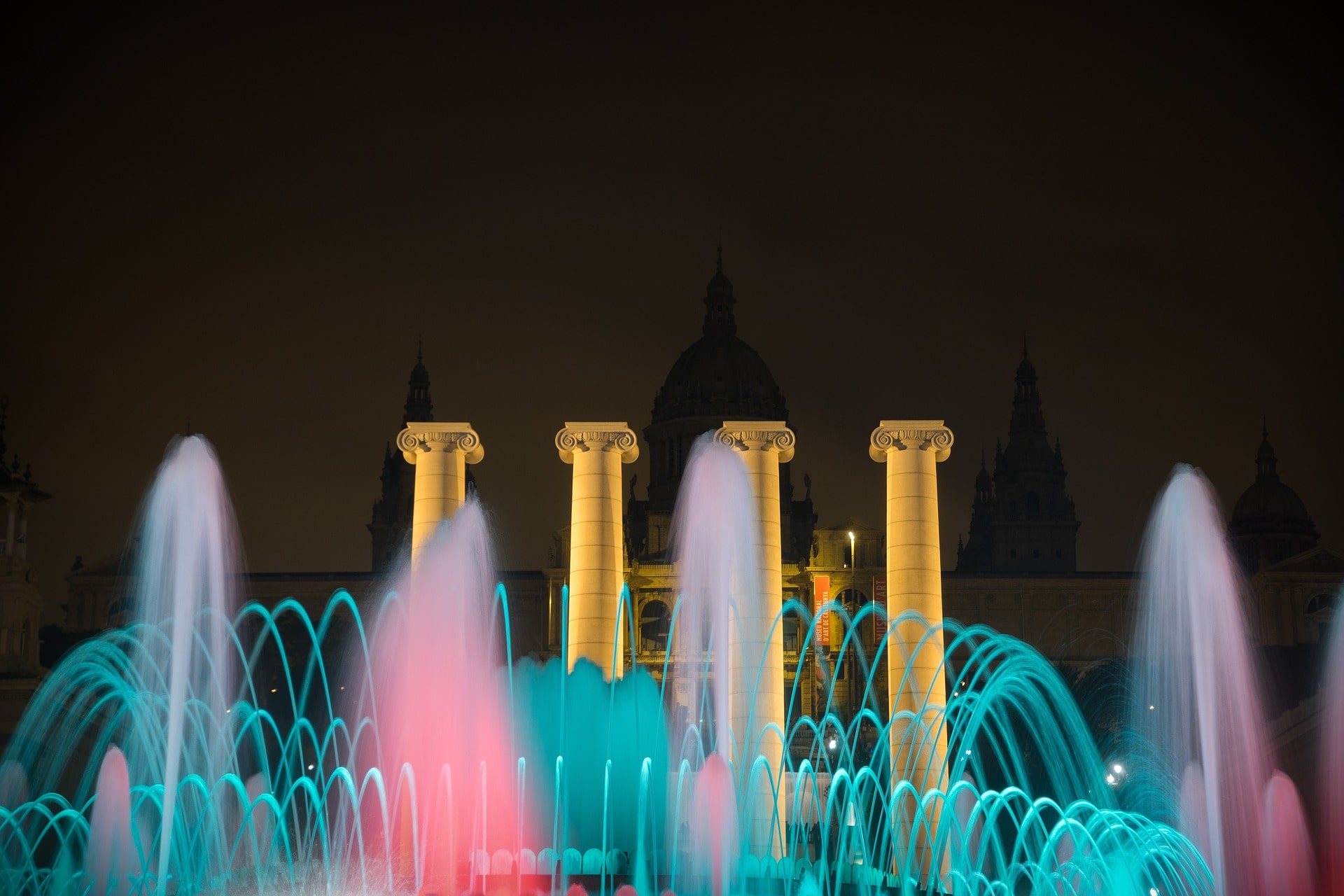 15 Dec

The coolest New Year's Eve in Barcelona with Malda Singular Hotel
New Year's Eve 2021 is coming and Malda Singular Hotel wants to share with you the coolest plans to bid it farewell if you happen to find yourself in Barcelona.
The most remarkable thing about New Year's Eve in Barcelona is, without a doubt, its huge party by the Montjuïc's Magic Fountain. It's been celebrated since 2013 and it consists of several shows that mix scenic arts, light effects and, finally, fireworks.
At midnight everyone present will eat the 12 lucky grapes to the strike of the bells. What is the origin of this Spanish tradition? It seems that it dates back to the decade of 1880 in Madrid, when the bourgeoisie started to copy the French custom to drink champagne and eat grapes during their private Christmas parties. At the same time, the City Hall prohibited street partying on the eve of Three Kings' Day. The Madrilenians' response was to gather at Puerta del Sol (the central square in Madrid) to eat grapes while the New Year's bells pealed, as a sign of mock towards the bourgeoise and protest towards the City Hall. However, the tradition didn't become popular until 1909, when the surplus of grapes from the harvests favored the expansion of this practice.
Once the grapes are eaten, the fireworks will continue conducted by Christophe Berthonneau, with original music by Scott Gibbons, composed especially for this celebration.
Another New Year's Eve essential in Barcelona is the special dinner and ensuing party. There's one for every taste and style, but we found some of the most original proposals. The restaurant Torre d'Alta Mar has amazing views over the lit-up port, Gatsby surprises with its 20's-inspired décor and Mirabé is an authentic balcony over the city on the Tibidabo Mountain. Where clubs are concerned, some of the most exclusive ones are Bling Bling, Sutton, Opium or Pacha and all of them organize one-of-a-kind parties to welcome the new year.
Culture vultures can't skip a visit to Casa Batlló, which is now lit-up for Christmas and offers a 10D tour experience or to La Pedrera Night Experience, which shows us a different and novel face to this icon of Art Nouveau. For more of these Christmas plans, we have a complete guide here. And if you want to do something really special, ¿why not visit the Freixenet Winery? This is Spain's most important cava producer and their bottles are a must-have on any Catalonian table during the Holidays.
Finally, when the night ends, there's nothing better than a spacious and comfortable room to get some rest in the heart of Barcelona's Gothic Quarter in Malda Singular Hotel.
So, what is your favorite plan for this New Year's Eve?